AcupunctureProducts.com Charts, Books, Articles...
Welcome to Acupuncture Products
Acupuncture Products charts are favorites of students to help learn new topics in traditional chinese medicine. Our posters are great to explain TCM concepts to patients. We have unique human anatomy posters as well as veterinary anatomy charts. View our directory for full list of resources.
Acupuncture and TCM Charts 8.5" X 11"
Acupuncture Meridian Posters 18" X 24"
Veterinary Acupuncture Charts and Posters
• Equine acupuncture point locations
• Dog acupuncture point locations
• Cat acupuncture point locations
• Veterinary Anatomy charts and posters
Veterinary Anatomy Charts and Posters
• Horse and Dog anatomy: muscles, vascular, nervous and skeletal systems
• Anatomy of the Cow, Pig and Chicken
• Anatomy of the cat: skeleton and skull
• Leisering's Atlas of the Anatomy of the Horse Book Plates
Chiropractic and Health Posters
• Chiropractic Sayings Posters
• Effects of subluxation, Dermatomes and Peripheral nerves
• Autonomic nervous system and Spinal nerves
• Sclerotomes and Myifascial pain
• Stages of spinal degeneration
Human Anatomy Posters
• Spine and vertebrae anatomy
• Muscle anatomy: superficial, deep and core muscle
• Shoulder, hand and foot anatomy
• TMJ muscles and articulations
Quiropráctica y la anatomía de pósters en Español
• Spanish Chiropractic and Anatomy Posters
• Autonomic nervous system
• Stages of spinal degeneration
• Muscles of the body
Chiropractic Quotes and Sayings Posters
• The power that made the body, heals the body.
• The benefits of chiropractic care.
• Nature needs no help, just no interference.
• Signs of Spinal Misalignment
What are people saying about Acupuncture Products Charts?

Jeffery from Spartanburg, SC
Charts are of excellent quality, thanks!

Tawnya from North Reading, MA
Fast shipping. Excellent Product!!

Dervil from Galway Ireland
Thank you for fast delivery and good item

Margaret from Seattle, WA
Chart was spotless!!! Thank you for a perfect transaction!!!

Stephen from Littleton, CO
Exactly what I hoped it would be - Thank You

NEWS, Articles and Updates
Horse Acupuncture Point Locations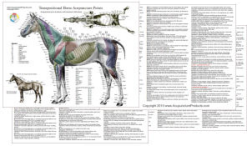 Updated with larger font on 3 charts. Unique horse acupuncture chart set representing the most commonly used points in acupuncture, over 170 most commonly used points in horse acupuncture. Anatomical point locations with treatment indications for each point. Shows Command points, Alarm points and Associated points.
Five Elements Poster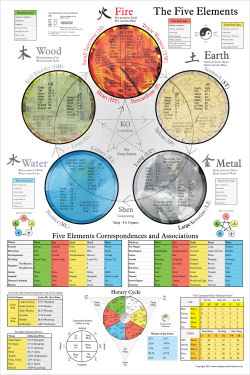 Five Elements Poster 24" X 36"
Updated larger poster shows the controling and generating cycle of the five elements along with several tables of associations and point references.
Large 24" X 36" Acupuncture Posters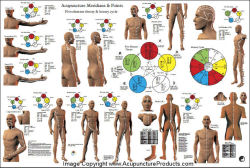 Two new large format 24" X 36" acupuncure meridian and points locations posters.
Mastering Tung Acupuncture


Distal Imaging for Fast Pain Relief: How to use mirroring and Imaging techniques to choose the most effective points. Learn how to be proficient at distal acupuncture, using Master Tung and TCM points. Achieve instant pain relief with your patients. If you ever wanted to learn this system, but were not able to do it on your own, this book can help you.
---