AcupunctureProducts.com - Veterinary Anatomy Posters
Cat Skull (Cranium) Anatomy Laminated Chart 8.5" X 11"

(21.6 cm X 27.9 cm)

Cat anatomy double-sided laminated chart created using vintage anatomical illustrations.
The wall chart shows the views of the skull of the domestic cat with 9 illustrations. External and internal views. Includes dental views and the cats milk dentition. Additional educational information on the Clouded Tiger for the younger visitors in your veterinary clinic.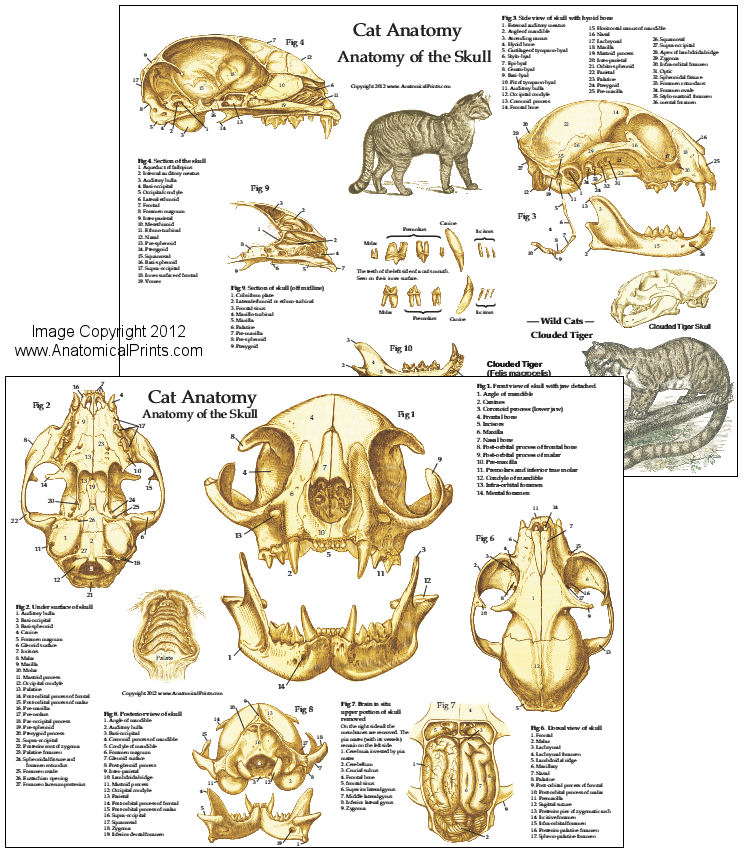 Cat Skull Anatomy Laminated Double-sided Chart 8.5" X 11" (21.6 cm X 27.9 cm)
Please check your shipping address before completing your transaction with Paypal!


Money back guarantee on all orders.
$9.95

+ Shipping
---