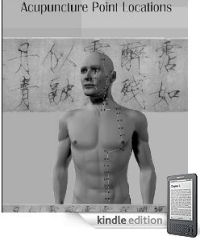 Acupuncture Meridian Point Locations Atlas

Atlas of the 14 main acupuncture meridians. Each point is numbered by the standard system along with the Chinese names. Detailed point locations with anatomical descriptions and treatment indications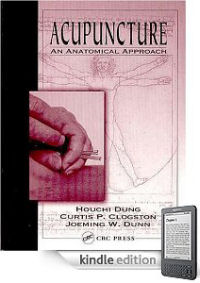 Acupuncture: An Anatomical Approach

Addressing acupuncture form a unique perspective, Acupuncture: An Anatomical-Based Approach abandons the traditional oriental medicine approach in favor of a carefully analytic scientific presentation. The tightly-focused book describes the progression of chronic pain in the peripheral nervous system, demonstrating that points conducting pain impulses through the peripheral nerves become more tender to palpation throughout life in response to episodes of pain, and they do this in a predictable sequence.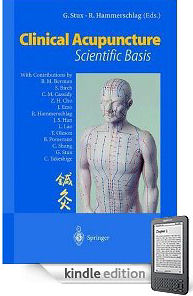 Clinical Acupuncture: Scientific Basis

There is a large increase in interest in acupuncture by health care consumers. The three main reasons for this are medical effectiveness, cost effectiveness and the credibility that clinical trials and physiological research have provided. Acupuncture is rapidly moving out of the arena of "alternative" medicine, in large part again because it is grounded more firmly than other alternative treatments in research. The book provides the reader with the up-to-date information on the clinical bases of acupuncture.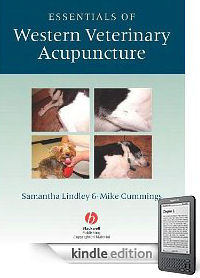 Essentials of Western Veterinary Acupuncture

The field of pain research is rapidly expanding in both human and veterinary medicine, and has helped increase our understanding of acupuncture. However, many are still highly sceptical about the use of acupuncture and prefer for it to remain far from orthodox veterinary practice. This book seeks to challenge common misgivings by showing how veterinary acupuncture works (for small and large animals), and why it should be established as an orthodox form of treatment.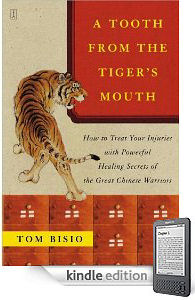 A Tooth from the Tiger's Mouth

A renowned expert in Chinese sports medicine and martial arts reveals ancient Eastern secrets for healing common injuries, including sprains, bruises, deep cuts, and much more. For centuries, Chinese martial arts masters have kept their highly prized remedies as carefully guarded secrets, calling such precious and powerful knowledge "a tooth from the tiger's mouth."

Basics of Acupuncture

Basics of Acupuncture shows that it is possible to combine Western medicine with traditional Chinese concepts. It starts with an updated review of the scientific bases of acupuncture and related research. Main topic is the description of the Chinese systems of channels, functional organs and the most important acupuncture points.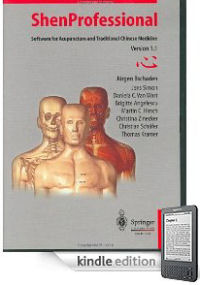 ShenProfessional - Software for Acupuncture and Traditional Chinese Medicine

This user-friendly software for traditional chinese medicine (TCM) offers valuable information to the therapist and acupuncturist. ShenProfessional contains the basic aspects of TCM, a comprehensive diagnostic dictionary comprising more than 4000 symptoms and indications as well as western illnesses and disorders. Anatomic tables indicate all relevant acupuncture points. Additionally, the software contains documentation about diagnosis and therapy and templates of well structured medical files for your patients database.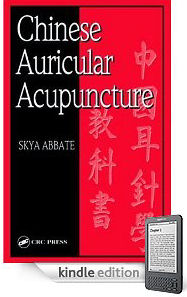 Chinese Auricular Acupuncture

In traditional Chinese medicine, the ear is considered an extraordinarily powerful nexus of energy through which the entire body can be treated. Chinese Auricular Acupuncture provides students and practitioners with a modern, comprehensive, user-friendly manual on ear acupuncture. The book contains high-quality photos that illustrate common ear pathology and provides instruction on diagnosis.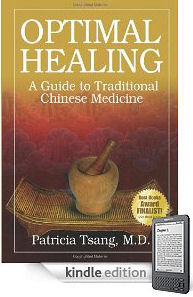 Optimal Healing: A Guide to Traditional Chinese Medicine

Reflecting training and experience in both Eastern and Western medicine, this reference uses a scientific perspective to shed light on the teaching and practices of traditional Chinese medicine (TCM). In addition to examining the TCM approach to wellness and disease, the resource compares TCM to conventional Western approaches and shows the optimal way to integrate the two disciplines.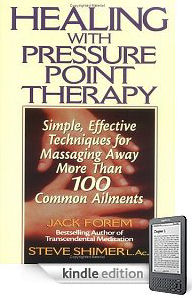 Healing Yourself with Pressure Point Therapy

A practical guide that shows readers how to treat over 100 common ailments using variety of effective, natural therapies. It covers acupressure, reflexology, shiatsu, Marma therapy, acu-yoga, trigger-point therapy, massage and pressure point therapy.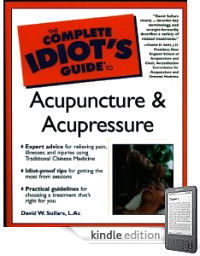 The Complete Idiot's Guide to Acupuncture & Acupressure

If you are interested in knowning more about acupressure and acupuncture, this guide covers all aspects of treatment from choosing a practitioner to follow-up excercises. It provides a comprehensive listing of medical ailments from acne to menopause that can be healed naturally.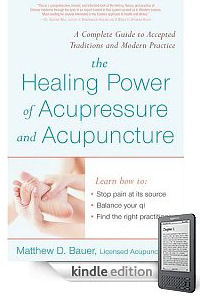 Healing Power Of Acupressure and Acupuncture

This accessible, up-to-date resource guide leads you through the foundations and techniques of acupressure and acupuncture. Acupressure and acupuncture can relieve painful conditions such as migraine headaches, lower back pain, joint disorders, carpal tunnel syndrome, asthma, allergies, stress, nausea, heart problems, and many others. Today, most health-care plans cover these treatments, making them more popular than ever.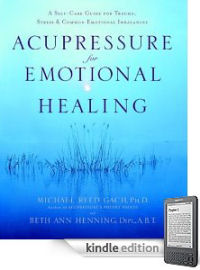 Acupressure for Emotional Healing: A Self-Care Guide for Trauma, Stress, & Common Emotional Imbalances

Increased stress and traumatic events in our lives have resulted in many millions of people who suffer from insomnia, nightmares, anxiety attacks, depression, and tension headaches. It explains how emotional distress becomes lodged in the body as muscular tension and blocked energy, and shows how acupressure can relieve not just the resulting physical symptoms, but also their emotional source--often without the need for extensive talk therapy or medication.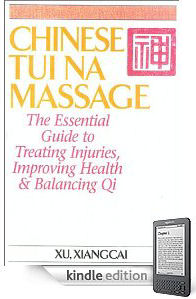 Chinese Tui Na Massage: The Essential Guide to Treating Injuries, Improving Health & Balancing Qi

Provides both theory and practical technique and is ideal for professional therapists, martial artists or anyone with an active lifestyle. Xu Xiangcai, was born in 1943 in a small village on the banks of the Yellow River near the city of Jinan, the capital of Shandong province of China. During his childhood, he lived a poor life but had a very rich mind. Once he was asked what do he wanted to do when he grew up. 'Something unusual!' was his answer.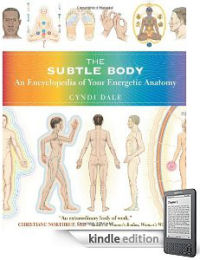 The Subtle Body: An Encyclopedia of Your Energetic Anatomy

All healers are "energetic" healers, whether they know it or not. Because every health issue has a physical and an energetic component, even a simple physical treatment like bandaging a cut also impacts the body's spiritual, mental, and emotional welfare.