AcupunctureProducts.com - Anatomy Posters
Anatomical Structures of the Neck Poster 24" X 36" (Laminated or Photo Paper)
Structures of the head and neck superficial to deep. Six labeled illustrations showing the muscles, arteries, veins and nerves of the neck and inferior portion of the head.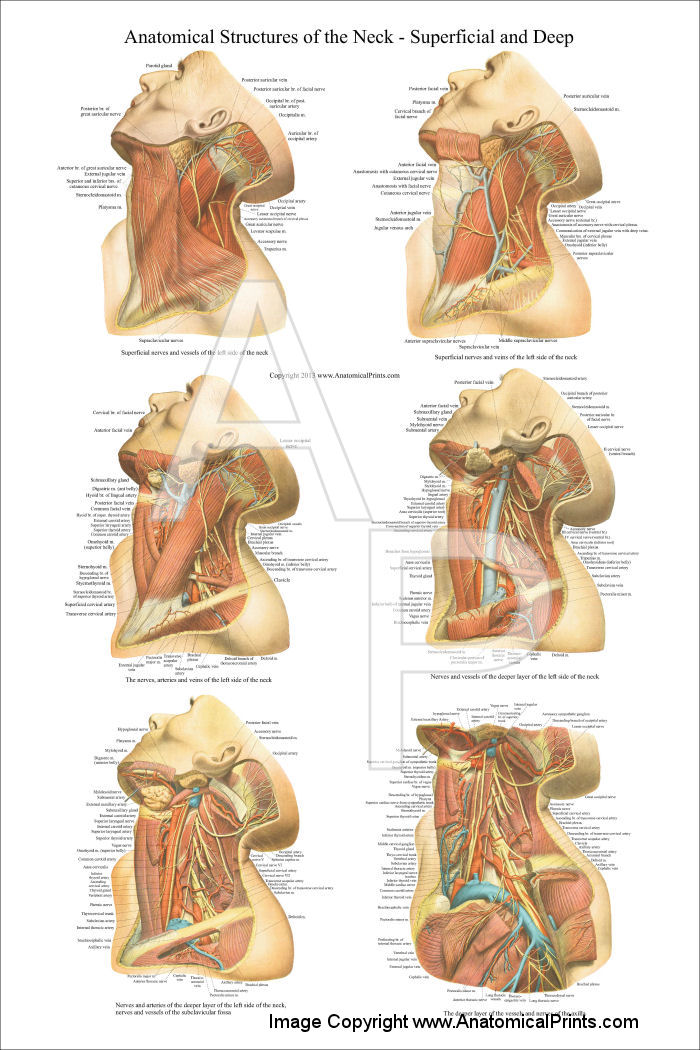 Close-up Of Poster, Anatomical Structures of the Neck.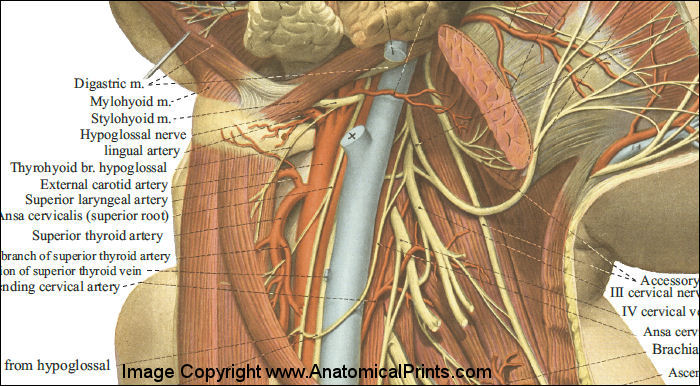 Structures of the Neck Poster 24" X 36" (Laminated or Photo Paper)
Please check your shipping address before completing your transaction with Paypal!


Money back guarantee on all orders.
Structures of the Neck Poster - 24" X 36"

Semi-Gloss Photo Paper

$22.00 + Shipping

Structures of the Neck Poster - 24" X 36"

Laminated 1.7mil

$27.00 + Shipping

Muscles and Articulations Poster 18" X 24"

Muscles and articulations of the human body. 15 labeled illustrations with cross sections of the shoulder, elbow and knee. Available in Spanish (Espanol) Here



Spinal Anatomy Poster 24" X 36"

• Cervical and Thoracic vertebrae
• Posterior and lateral spinal column view
• Ligaments of the cervical and thoracic vertebrae
• Posterior ligaments of sacrum and pelvis


---