Acupuncture and TCM Books
Traditional Chinese Medicine Approaches to Cancer:
Harmony in the Face of the Tiger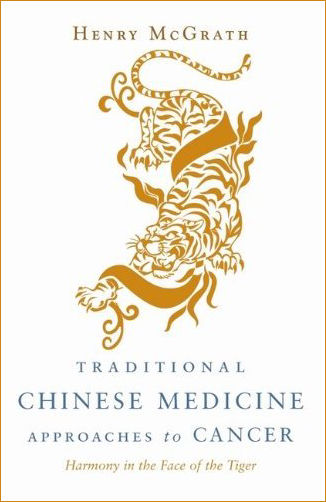 Traditional Chinese Medicine Approaches to Cancer: Harmony in the Face of the Tiger

Check New and Used Prices
by Henry Mcgrath
Research shows that Chinese medicine can be very effective in supporting the treatment of cancer by orthodox Western methods, and is particularly effective in alleviating many of the side effects of treatment. Henry McGrath draws on his many years as a practitioner of Traditional Chinese Medicine to explain how Chinese medicine approaches cancer in terms of understanding and treatment.

He presents the wide range of approaches that Chinese medicine has to offer people with cancer, and offers practical strategies to promote the health of the body as well as methods with which to cultivate the mind, helping the patient develop both physical and mental wellbeing.

He covers a wide range of treatments, from acupuncture to Qigong, giving readers a sound basis on which to explore further specific treatment. "Traditional Chinese Medicine Approaches to Cancer" will be an invaluable book for people with cancer and the medical professionals who work with them.
Contents
Acknowledgments. Introduction. How to Use This Book. Chapter 1. The Chinese Understanding of Cancer. Chapter 2. Cultivating the Spirit: the Psychology of Chinese Medicine. Chapter 3. Celestial Lancets: Acupuncture in the Management of Cancer. Chapter 4. Elixir of Life: Herbal Medicine in the Management of Cancer. Chapter 5. Nourishing the Soul: the Chinese Approach to Nutrition. Chapter 6. Cultivating Qi. Conclusion. Contacting the Author.
About the Author
Henry McGrath studied oriental medicine for nine years, obtaining diplomas in shiatsu, acupuncture and herbal medicine. He is currently the Acupuncture Course Director and Academic Director for the College of Naturopathic Medicine and has undertaken clinical placements in the Herbal Medicine Oncology Departments of several Chinese hospitals in Nanjing and Beijing. Henry is an Orthodox Christian and is interested in the links between religion and medicine. He currently runs his own private practice and works at Penny Brohn Cancer Care. He lives in Bristol, UK.
Traditional Chinese Medicine Approaches to Cancer: Harmony in the Face of the Tiger
Check New and Used Prices